#AntiBullyingWeek2013
On Monday 18th November some other girls from our school went along to an anti-bullying conference in Canary Wharf hosted by the Diana Award- a charity that aims to encourage, engage and empower young people into taking a stand and standing up for what they believe in. The event saw over 400 young people from schools across the country come to take part in workshops run by celebrities to showcase our talents and gain the confidence that we need to be an anti-bullying ambassador from our school.
We did two workshops, one in the morning and one in the afternoon- my morning workshop was a dance class with Britain's Got Talent contestants Twist&Pulse, which was a lot of fun and they're both very funny. My afternoon workshop was music with Jordan O'Keefe, also a Britain's Got Talent contestant. His workshop was amazing- he taught us all the chorus of his new song, then we split into two groups and we had to write another verse for his song and Courtney, one of the girls I went with today sang it. Jordan was so impressed with us all that he decided to film our rehearsal and he said that he will put it on YouTube which is so cool! At the end of the day was a big showcase of all the workshops and the workshop leaders, being the celebrities, chose some kids from their groups- Jordan had two groups for music but he chose our group to go up and sing with him in the showcase which was so much fun. He is so lovely.
Other celebrities that were there included Will Poulter, Carrie Grant, Tony Discipline (Also known as Tyler from Eastenders), Vince Kidd who is a singer from The Voice UK, a rapper called 'Infecta', Tich who is a singer, and there were a couple of others, I think one was called Charlie Miller? He is an actor and a model, there was also an actress from Waterloo Road but I've forgotten her name. Darn.
Anyway it was so inspiring and literally so amazing. It basically taught us that we can do whatever we set our minds to, it really instils a sense of empowerment in young people and we really feel that we can make a change.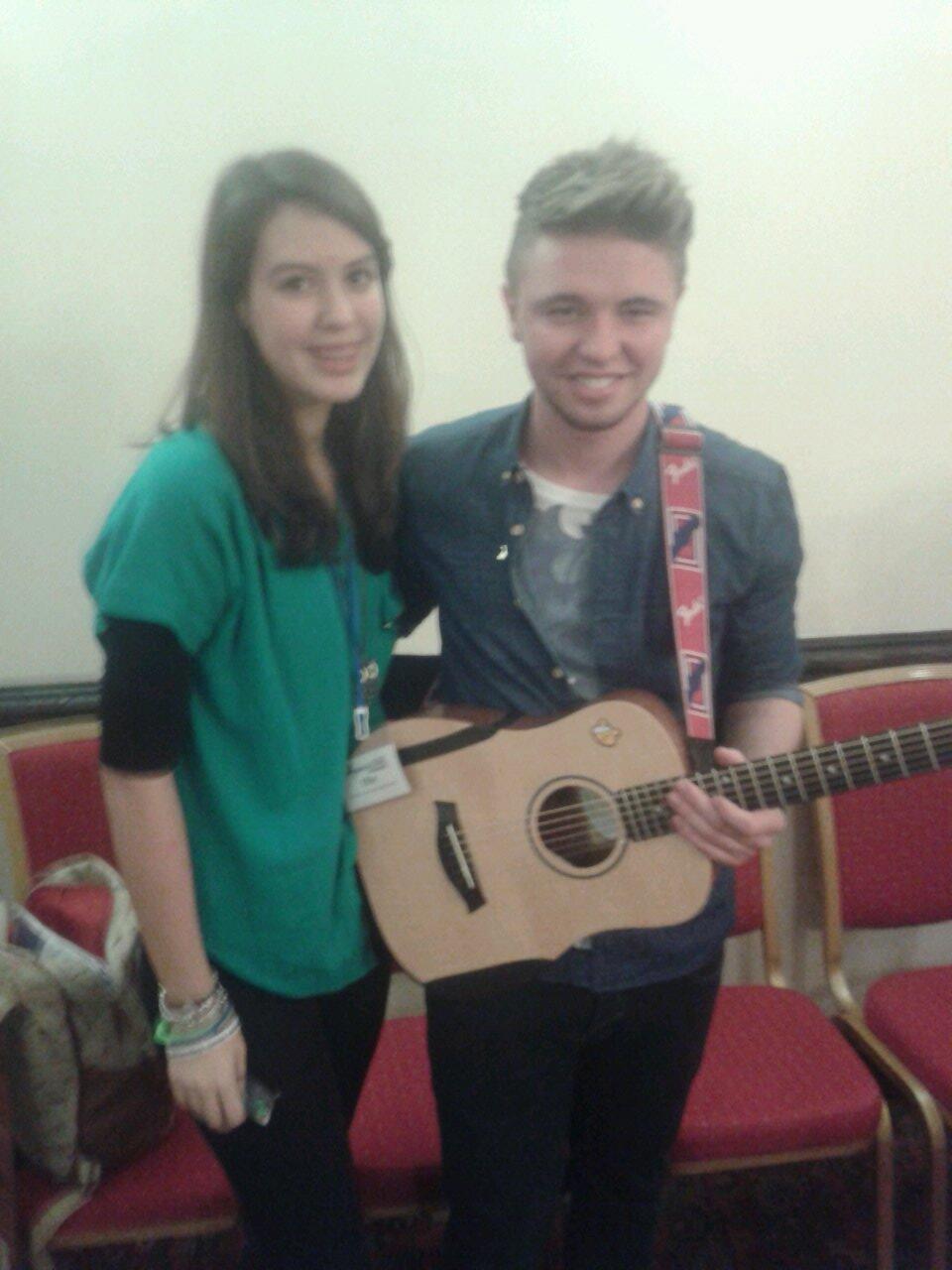 This is me and Jordan O'Keefe. I tried to insert the pictures
of me with 'Twist' from Twist and Pulse, and of me and Tony
Discipline but my computer doesn't like me tonight.
This whole 'You can do anything' stuff just really reminds me
of raising awareness for type one diabetes, like, nothing is
impossible- you can truly do anything you set your mind to, if
you are really passionate and you really, seriously commit yourself to doing something then there is no reason why you can't achieve your goal.
There was something that one of the primary school children said at the event which I found so so sweet so I'm going to share it with you all:
"Be
brave
, be
bold
and make sure you've
told
"
And to be honest I think that really applies to raising awareness too- be it diabetes, or something else. But stand up and speak out if you are truly passionate about something.
On instagram a couple of days ago a young girl commented on my photo and asked if I was at the event today, I replied and she said she also was- she was standing up to bullying because she is a type one diabetic and has been bullied for 4 years because of it. It frustrates me so much to hear that children and teenagers are being bullied because of diabetes. It's so terrible and people need to be educated and bullying needs to stop- not just for the unfortunate percentage of kids and teenagers with type one who get bullied- but for every child in the country, in the WORLD in fact. I'm fortunate enough to have never been bullied but I know and have heard of people who have and it needs to stop.
"Be the change you want to see in the world"
-Ghandi
-Ellie
[Peace&Insulin]